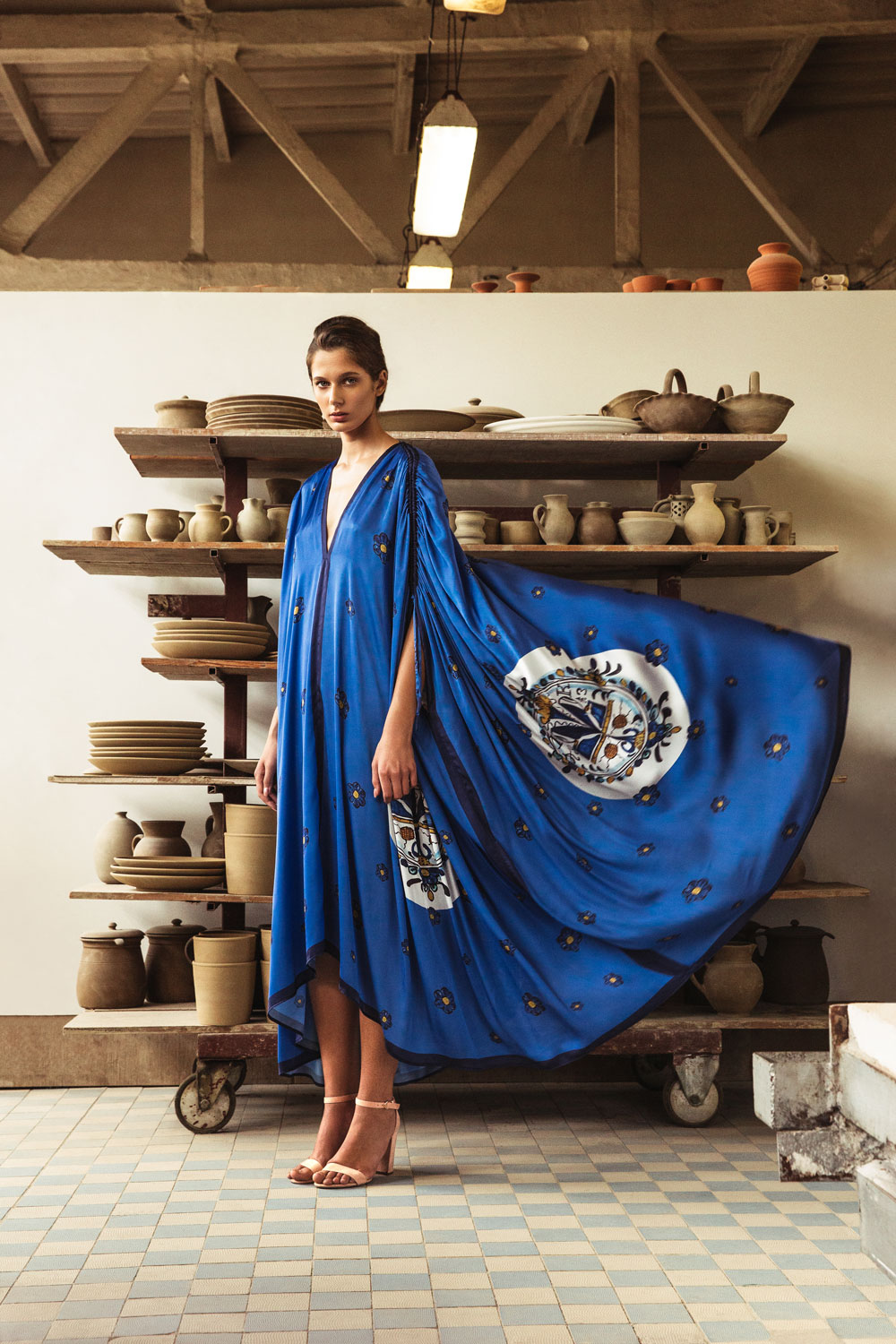 High-quality clay, also known as "jug-maker's gold", was the basic material used by potters in their work. It couldn't be either too oily, or too dry, or even wet. Most jug-making products are made by hand on a potter's wheel, and in some cases plaster moulds are also used. Ľubica Poncik looked to the past for her inspiration, and you can find the touch of old masters' brushes on her clothing which deliberately showcases Haban motifs and symbols.
tunic dress with artist's print of a Haban motif – guild of tailors
material: artificial silk / technique: sublimation printing, waste-free pattern, sewing
She graduated from the Academy of Fine Arts and Design in Bratislava in the field of applied art, specialising in textile. Her work refers back to traditions mainly from the area of folk embroidery and Haban faience. She uses modern technologies, giving her models a contemporary – even timeless – look. Using sublimation and digital printing, she applies traditional decorative motifs, in particular certain regional types of embossed and relief embroidery, to her clothes styled in contemporary cuts. She also uses traditional textile techniques in her work, such as crochet, lace-making or knitting. The essence of the artist's "Haban Touch" collection of clothing and jewellery (created in cooperation with the ceramicist Viera Joštová Igriciová) lies in its motifs from the Haban pottery of the 17th to 19th centuries. The traditional motifs of flowers, animals and various craft attributes in their characteristic rich colourfulness were edited by the artist in a graphics programme and then transferred to cotton fabric, and mainly to artificial and natural silk. The ornamentation uses a combination of the two techniques of printing and pleating. These "3D" effects of the patterns are especially striking in movement, or even just when wearing the items. The ceramic jewellery is produced using a technique of casting in plaster moulds. The ribbons used to attach them are remnants of fabric from making the collection. The idea of a waste-free production is heightened by the cut of certain models which enable the whole printed pattern to be used.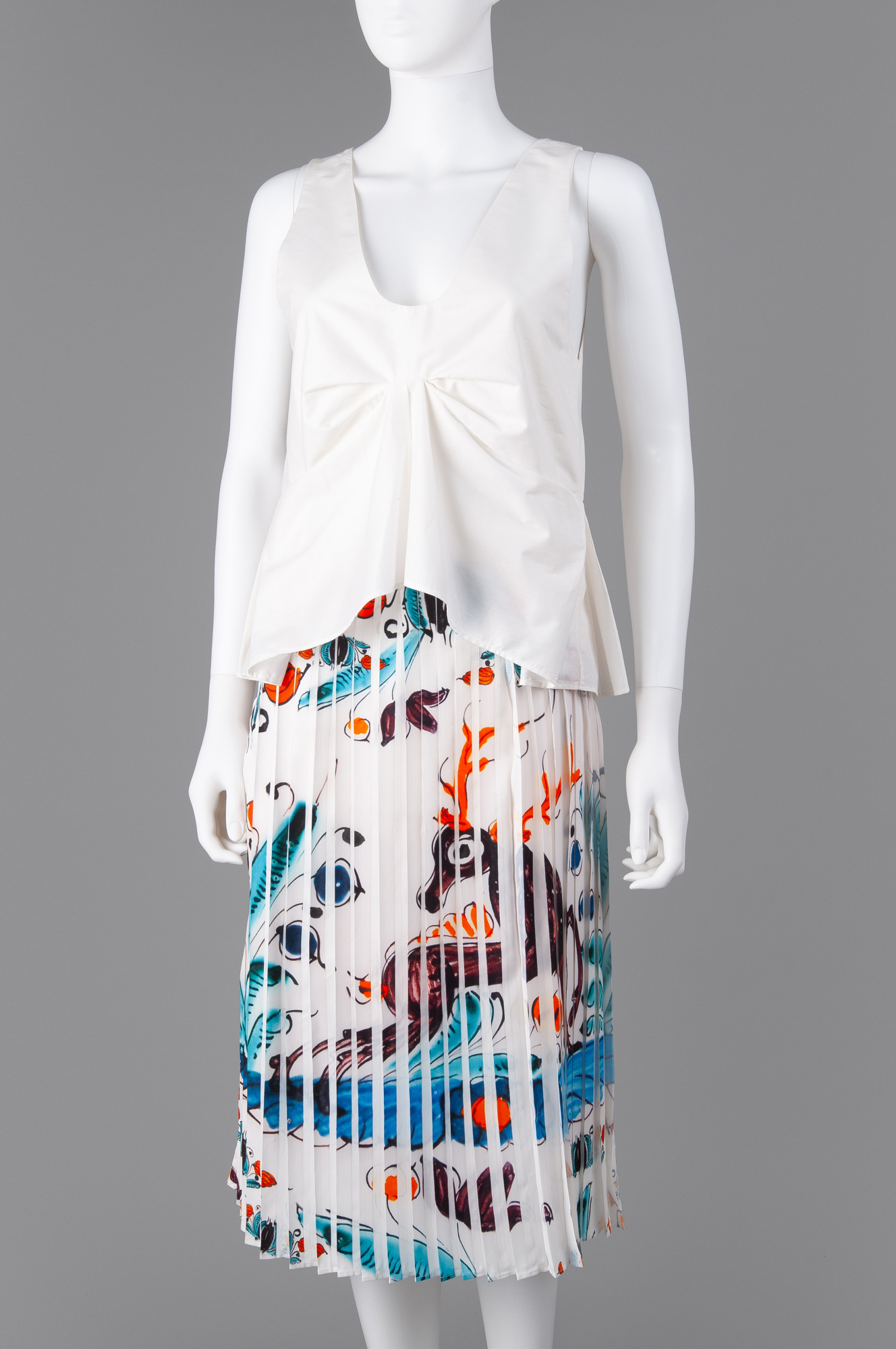 top with folds
material: 100 % cotton/ technique: sewing
pleated skirt with artist's print of a Haban zoomorphic motif
material: cotton, PES / technique: sublimation printing, pleating, sewing
dress with artist's print of a Haban motif – guild of fishermen
material: artificial and natural silk / technique: sublimation printing, sewing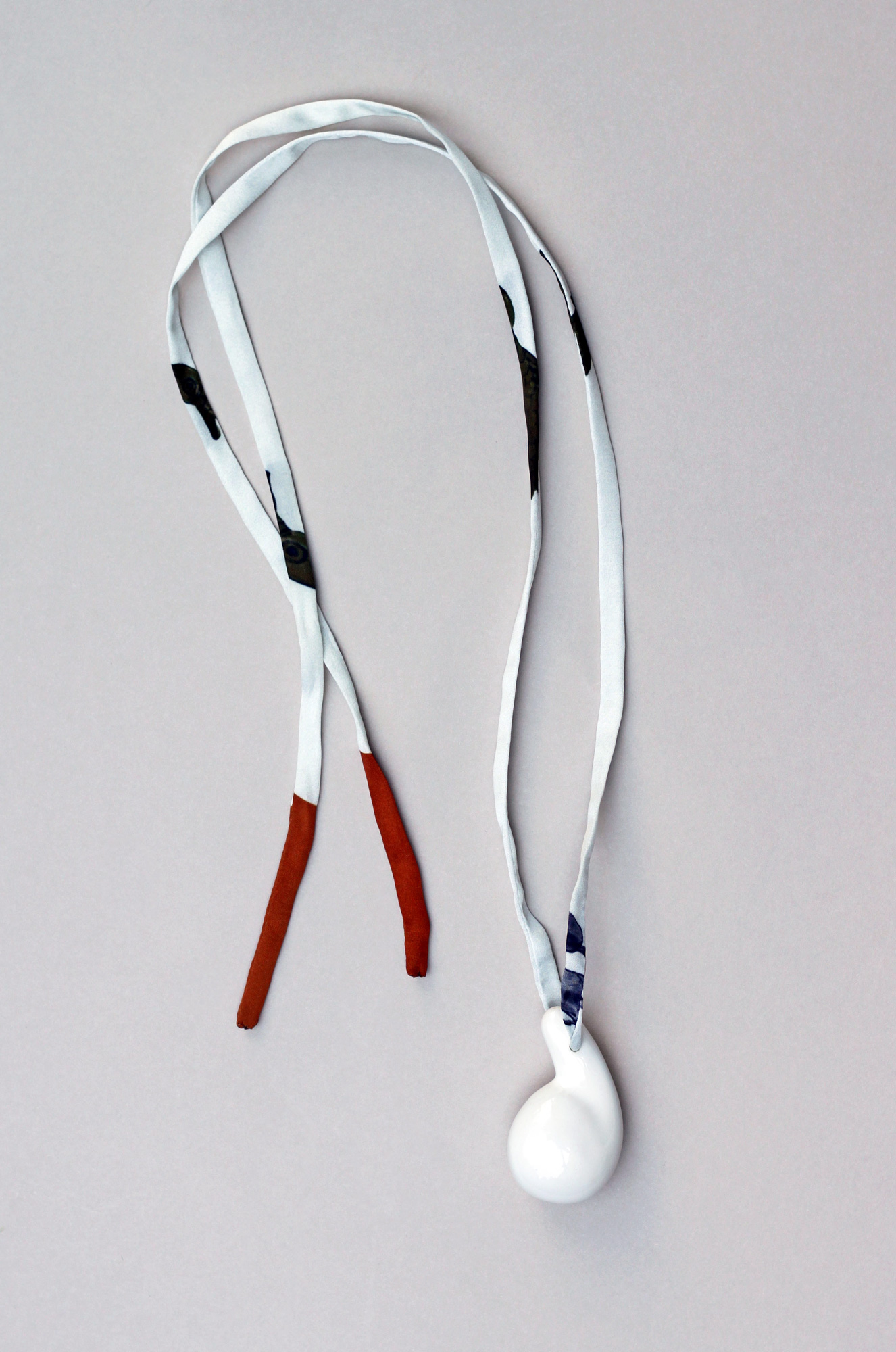 ceramic pendant on a ribbon
material: ceramics, artificial silk / technique: sewing, casting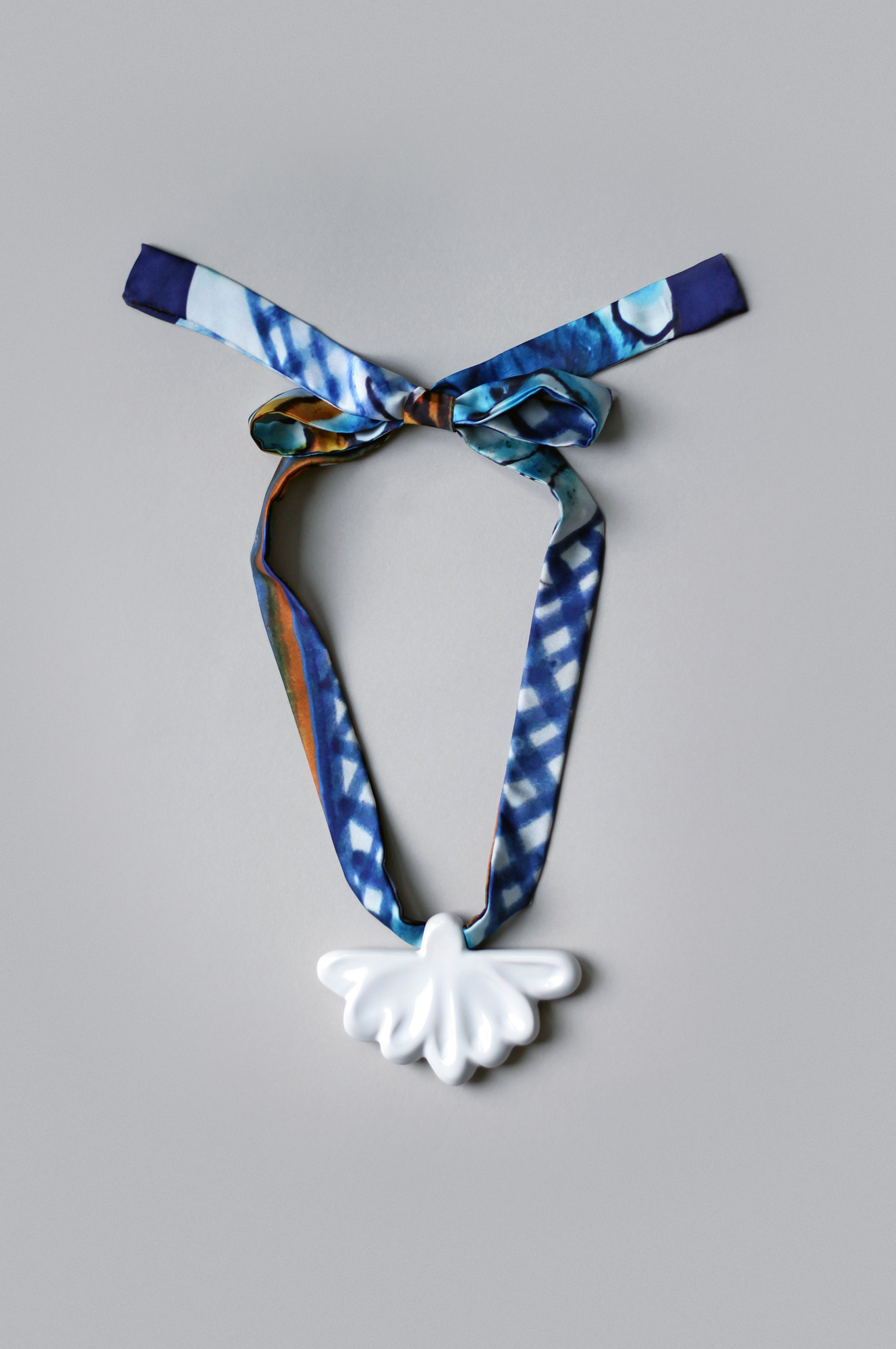 ceramic pendant on a ribbon
material: ceramics, artificial silk / technique: sewing, casting