There is a delicate source of inspiration in Marcel Holubec W's work: the feather, which is gently transfigured into wearable jewellery made of metal or leather. The designer's collection includes a little feather in the shape of gold-plated bracelets tenderly embracing a hand as if it has "flown" onto the model's hair or dress (diadem and brooch).
two-piece dress
material: silk chiffon, silk satin, silk organza/ technique: sewing, pleating
He graduated from the Studio of Textile Design at the Academy of Fine Arts and Design in Bratislava. He wanted to be a fashion designer since primary school. His signature style consists of minimising clothing cuts and using high-quality materials such as silk or leather. His collections often stick to purist white and black colours, with occasional hints of colour. It is not only the architectural vision of the clothing which plays a key role, but also its transparency, for example. One technique which he likes coming back to is pleating. It can also be seen in his collection "Parfaittitude" inspired by the inimitable world of ballet dancing, its stories without words as is probably best expressed by the image of a swan. The collection is created symbolically in black, white and skin colour, associated with gold jewellery in the shape of feathers.
diadem
material: brass/ technique: cold press, stamping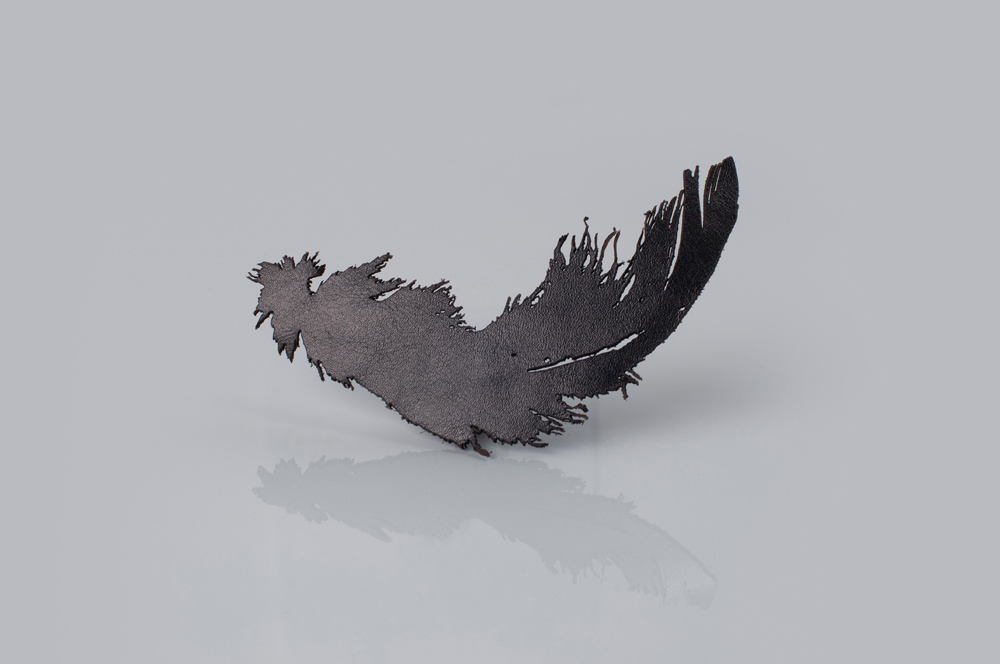 accessory designed for ÚĽUV
feather-shaped brooch
material: cow's leather, jewellery-making metal / technique: laser
pleated cape
material: silk gazar/ technique: sewing, pleating
pleated long dress
material: silk organza / technique: sewing, pleating
see-through top
material: silk tulle with PVC dots / technique: sewing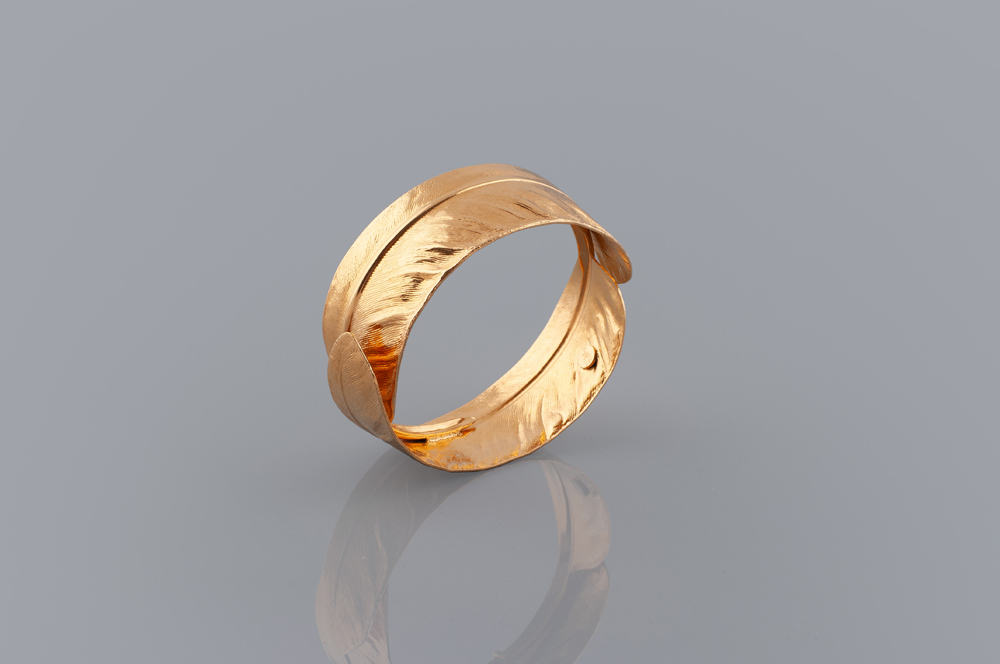 golden bracelets
material: brass/ technique: cold press, stamping